Work-Life Balance
by Alyson Gainsford
---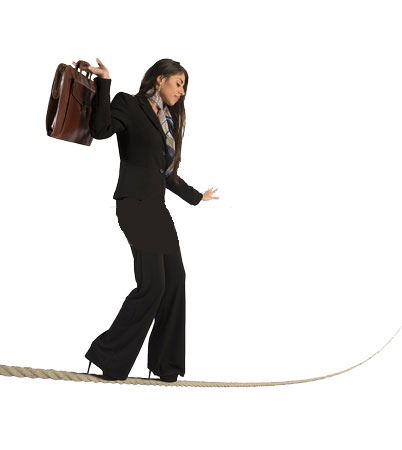 Women in Business
According to the Australian Bureau of Statistics, 34% of business owners are women, representing 45% increase of women in business over the past 20 years.
More than 2 in 5 women business operators are aged 40-54, 42% have a diploma or degree.
Women business owners are most likely to live in couple families where both partners work and have dependent children.
It is not surprising then, one of the main reasons women become entrepreneurs is to provide a solution to a common challenge in striking a balance between work and family responsibilities. This allows women to have a rewarding and challenging career whilst providing flexibility and power to choose when, how, what and where their work gets done.
Certainly the return of women in the workforce and increase in women owning their own business has significantly changed the workforce landscape compared to a generation or so ago.
Whilst the notion of work-life balance is high on the list of priorities, it can take some practise juggling a career, business, health, pleasure, leisure, kids, partner, family and friends.
At times women might look like a contortionist, skilled at stretching their bodies (and time) into different spaces, displaying great flexibility and strength as they balance life. At other times they may feel uncomfortable, pulled, pushed and stretched in all directions.
The risk being, any change in footing, movement, focus, direction or shift in weight or energy changes their whole alignment, sending their body out of balance with the potential to cause discomfort and damage if unattended.
One common element effected by the imbalance of work-life is relationships; relationship with self and others.
Women business owners are at the centre of a network of various relationships that include a mix of family, community and business.
Work-life balance is like the wheels on your car, they need to be checked, maintained and adjusted regularly for optimal performance, safety and drive.
Optimal Work-Life Balance
Here's my top tips for Optimal Work-Life Balance: